Poke News
Aloha It's Raw Poke Shop would like to say mahalo to our Hawaiian braddah for hooking us up with a new look.  Now you can easily check in with us on our slick new site. Joe's company is called Techie Design. They do websites for small businesses from San Diego and Hawaii alike. Joe also hooked us […]
It's Raw Poke Shop
We are a family owned and operated poke shop specializing in serving that local island style kine grinds within the county of San Diego, California. It's that same authentic Hawaiian taste, made with that original ALOHA spirit on da mainland that makes all the difference. Come check us out sometime and see for yourself! Don't take our word for it.
Address:
4991 Newport Ave A
San Diego, CA 92107
Phone:
(619) 564-8421
Order Now!
Prime Location
One of the many things that make us at It's Raw Poke Shop unique is that we are located just a few blocks from the beach. Not much can beat picking up 'ono grinds' and heading down to the shore.
Pop-up Poke Shops
Farmers' Markets
Leucadia Farmers Market
Sundays, 10am- 2pm
Paul Ecke Elementary School
185 Union St, Encinitas, CA 92024
Mira Mesa Farmers Market
Tuesdays, 2:30pm- 6pm
Mira Mesa High School
10510 Reagan Rd, San Diego, CA 92126
Breweries
Culture Brewing Co. Ocean Beach
Wednesdays, 5pm-8pm
4845 Newport Ave
San Diego, CA 92107
Culture Brewing Co. Solana Beach
Thursdays, 5pm- 8pm
111 S. Cedros Ave, Suite 200
Solana Beach, CA 92075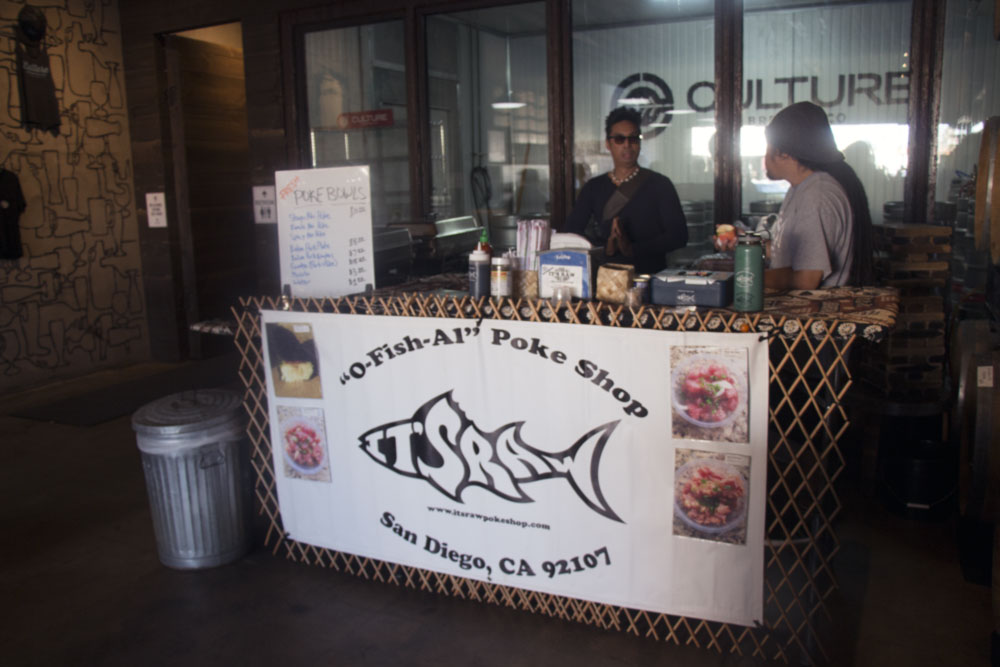 Poke Catering
It's Raw Poke Shop is equipped to cater events of all types and sizes. In the past we have catered private birthdays and large conferences alike. If you are interested in a high value authentic Hawaiian experience, look no further. It's Raw Poke Shop is the solution.