UPDATE:  Tuesday, January 12, 2021
WE'RE BACK!!!

OPEN STARTING TODAY, TUES. JAN. 12, 2021

HOURS:
TUES-SUNDAY 11AM- 5PM
CLOSED on MONDAYS

THANK YOU TO EVERYONE FOR BEING SO PATIENT…
HOPE TO SEE YOU ALL REAL SOON!!!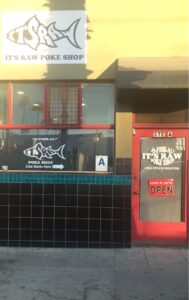 Thursday, December 17, 2020
This saddens us to say but we'll be CLOSED for the rest of 2020.
As we take care of a family emergency.
We appreciate everyone's aloha and support this year!
Mahalo for your understanding.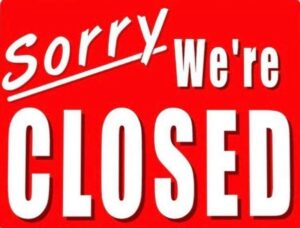 Thursday, December 10, 2020
Support Local Business
We use a third-party delivery service called TAKEIN…
You can Order your Poke NOW online and get it delivered to you!
Thanks to everyone who continues to support us!!! Much MAHALO!!

TAKE-IN Link: https://view.takein.com/producer/itsrawpokeshop
Sunday, October 25th, 2020
World Premiere of @SDstateofmind w/host @kahlee310 & special guests @caliburrito (host of @jamn957 morning show) & super producer, @ralphquasar as they experience the fresh fish 🎣 & aloha 🤙🏼 of San Diego's favorite poke spot @itsrawpokeshop .
📺Visit SDstateofmind.com to watch .
hang out with the SD community
Click da links below:
https://www.twitch.tv/barsweekly
or
https://www.youtube.com/watch?v=Vgl3dIProDk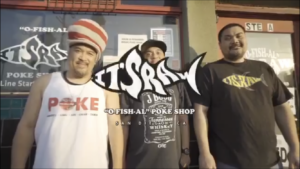 Wednesday, September 23rd, 2020
We apologize for any inconvenience but Due to a few setbacks we'll be opening on Saturday the 26th, 2020.
Friday, August 21st, 2020
To All our Valued customers:
We'll be closed from 9/3 – 9/26  for our yearly scheduled maintenance and a well deserved break for the team. 
Mahalo for understanding and your continued support. We'll see you when we get back!
Aloha!  
Sunday, August 2nd, 2020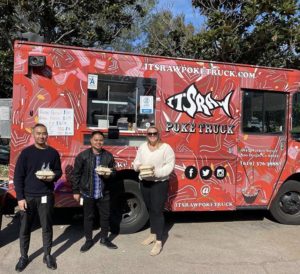 San Diego we are back!
We will be reopening IT'S RAW POKE TRUCK at Chris Market in North Park Tuesday- Friday 11 AM – 4 PM starting August 4th.
Address:  3402 Myrtle Ave, San Diego, CA 92104
Come on by and try the freshest poke in California.
Order online or use our contactless payment.
No Mask = No Poke.
#AnyFresherYoudBeDrownin'
#ItsRawPokeTruck
#HawaiianFood #KimchiAhi #SpicyAhi
#PokeBowl #NorthPark #SanDiego #California #FoodTruck
Tuesday, April 14th, 2020
YES, WE'RE OPEN !!!
Modified hours 11:00am- 4:00pm
Tues.-Sunday, Closed on Mondays
4991 Newport Avenue STE A Ocean Beach, San Diego, CA 92107 .

#ITSRAWpokeshop #ITSRAWpoke #ITSRAW #IRPS #ooobabyilikeITSRAW
Friday, March 20th, 2020
WE WILL BE CLOSED UNTIL FURTHER NOTICE DUE TO THE COVID-19 PANDEMIC.
We apologize for any inconvenience.
Stay safe everyone.
Mahalo,
IRPS
March 17th, 2020
WE ARE STILL OPEN DURING REGULAR BUSINESS HOURS, 12- 6PM, TUES- SUN., AT OUR POKE SHOP IN OCEAN BEACH, 4991 NEWPORT AVE., STE. A, SAN DIEGO, CA 92107. (STRICTLY TAKE-OUT ONLY, NO DINE IN.)
All outdoor farmers markets in San Diego County are closed until April 1st, per the health department. (So we will not be at any of our farmers markets until further notice.)
IT'S RAW POKE TRUCK has also stopped it's route due to the situation at hand, and will resume at a later date, we will keep you posted.
Thank you to all our dedicated patrons and customers, we appreciate each and everyone of you who have shown us concern and have been willing to help us out in any way you could. We are doing the best we can in the current global pandemic climate situation we are all experiencing.
Please stay safe, take care, and look out for one another. We as a community can get through all of this together with a ton of love, ALOHA and respect for our fellow human beings.
MAHALO,
Your Ohana at It's Raw Poke Shop
Daily Tune… press Play
INNA VISION – Work Harder
(off of the album '2020 Vision')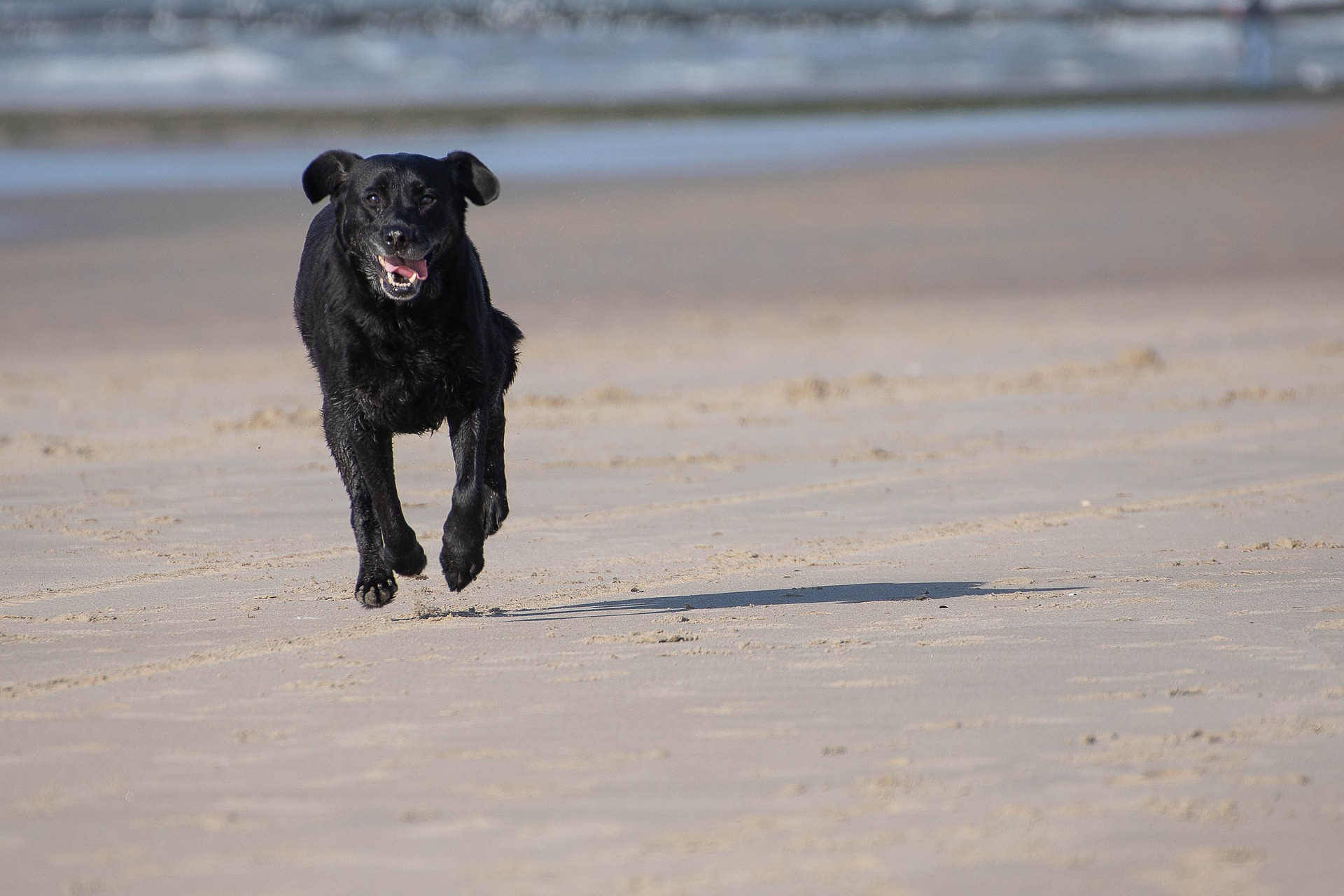 Date nights can be hard if you don't have a sitter for your pup. Luckily, Ocean Beach offers few poochy pleasant spots. Here is our list of '8 Places to Eat and Drink with Your Dog in Ocean Beach.' 1. Helms Brewing: Bring your dog to this nautically themed brewery after a loop around the […]
It's Raw Poke Shop
It's Raw Poke Shop is a family owned and operated poke shop specializing in serving that local island style kine grinds within the county of San Diego, California. It's that same authentic Hawaiian taste, made with that original ALOHA spirit on da mainland that makes all the difference. Come check us out sometime and see for yourself! Don't take our word for it.
Phone:
(619) 564-8421
Order Now!
Hours:
11am to 5pm Tuesday – Sunday, Closed Monday
Address:
4991 Newport Ave A
San Diego, CA 92107
Prime Location
One of the many things that make us at It's Raw Poke Shop unique is that we are located just a few steps from the beach. Not much can beat picking up 'ono grinds' and heading down to the shore.
Poke Menu
**Prices Subject to Change Without Notice**
(items subject to availability)
Shoyu Ahi
Kimchi Ahi
Spicy Ahi
Wasabi Ahi
Furikake Salmon
Spicy Salmon
Sesame Tako
Tomato Tako
Kimchi Shrimp
Imitation Crab
Chili Garlic Edamame(soybeans)
Ask us about our hot plate specials!
Plate Lunch
Our Hawaiian plates are served daily.
1. Kalua Pig – $12
Kalua Pig, Chicken Longrice, *Haupiʻa, Rice
2. Hawaiian Combo – $18
Kalua Pig, *Lau Lau, Chicken Longrice, *Haupiʻa, Rice
3. Kalua Pig and Poke – $20
Kalua Pig, Poke (2 choices), Rice
4. Chicken Longrice $10
Chicken Longrice,*Haupia, Rice
5. Poke – $15
Poke (2 choices), Rice
*subject to availability.
Farmers' Markets
(CLOSED until further notice, sorry for the inconvenience)
Mira Mesa Farmers Market
Tuesdays, 2:30pm- 6pm
Mira Mesa High School
10510 Reagan Rd, San Diego, CA 92126
Poke Catering
It's Raw Poke Shop is equipped to cater events of all types and sizes. In the past, we have catered private birthdays and large conferences alike. If you are interested in a high value authentic Hawaiian experience, look no further. It's Raw Poke Shop is the solution.
It's Raw Poke Truck
It's Raw Poke Shop has gone mobile. Learn more about It's Raw Poke Truck.
Launch It's Raw Poke Truck Website